Top Management Message
The Kuroda Spirit
Creative links with supplier-partners and customers through our global network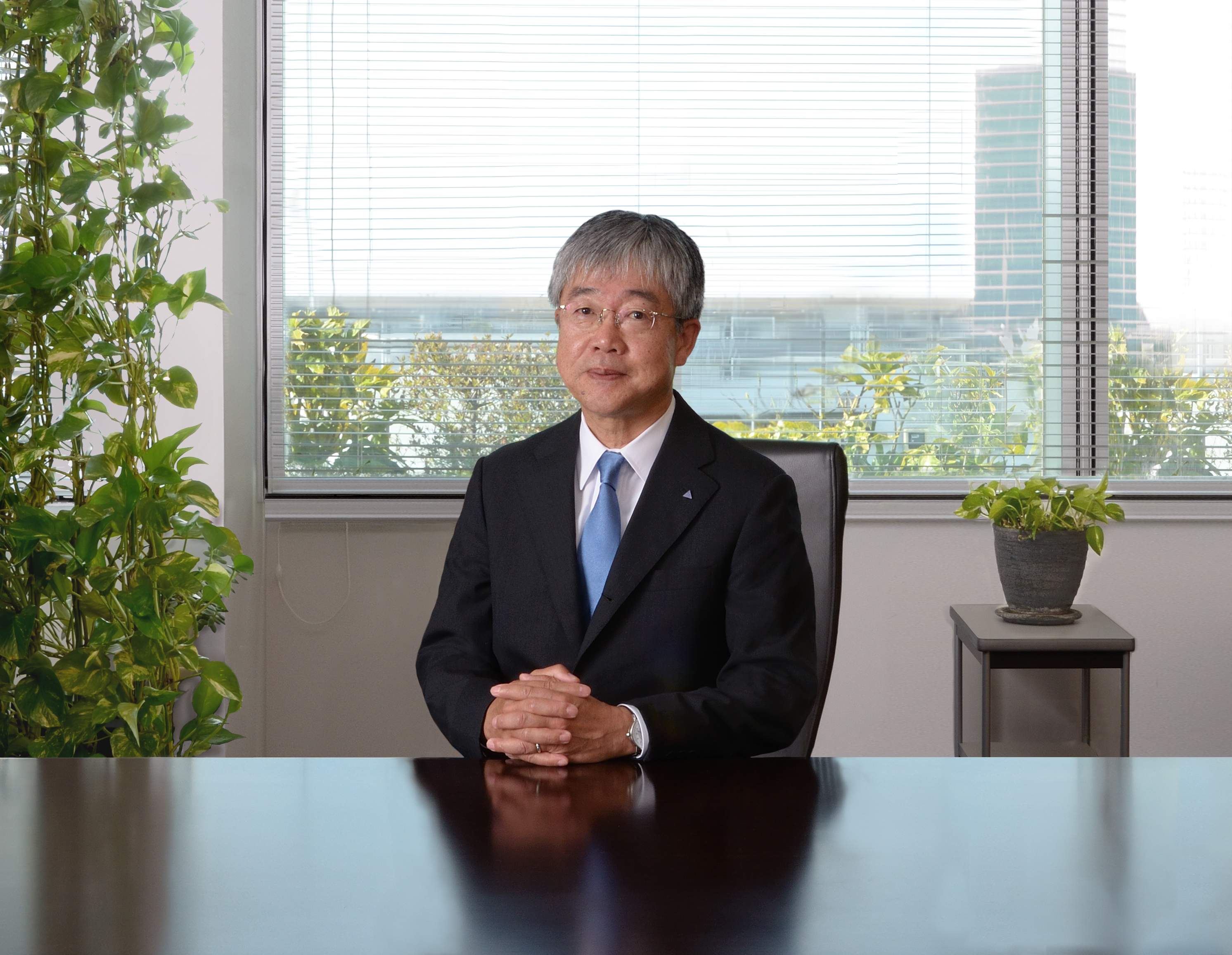 President
CEO & COO
Koichi Hosokawa
With the advancement of technologies such as the Internet of Things (IoT), artificial intelligence (AI), big data, robots, and advanced driver assistance systems (ADAS), we have come to a turning point where the fundamental nature of society and everyday life is changing significantly. All industries are facing the need to respond to these changes.
In the trading business centered on the electronics and automobile industries, the Group has grown in tandem with industries as an independent, customer-focused trading company specializing in electronic components. In the manufacturing/processing business, we have pursued an independent path as a manufacturing trading company by demonstrating our segment/area niche competitiveness, including KURODA TECHNO CO., LTD.
In response to these changes in the business environment, we are working to improve our existing business model with the aim of increasing operating profit by improving our operating profit margin in the current Mid-term Management Plan. In addition, we aim to enhance our corporate value by developing bases for the next core business (new business) through collaboration with other companies.
I would appreciate your continued understanding and support.
Corporate Philosophy
Since our foundation, we have consistently honored three unchanging principles: "Life", "Freedom" and "Creativity". "Life" means a proactive approach and recognition of what we owe to the community and the environment.
"Freedom" means fostering the independence of each of our members by giving them autonomy and responsibility, while allowing them to develop their potential to the full. Last but by no means least, "Creativity" means seeking constant evolution by taking on the challenge of unexplored fields and possibilities. Ensuring that these principles are not only stated but also practiced as part of our everyday corporate culture has been one of the keys to our success.
Company Maxim
To draw on roots of life as deep as the earth and extend freedom as high as the sky.